The Sheltering Arms Story
In the late 1800s, visionary Sister Annette Relf realized more had to be done to help care for Minnesota's youngest and most vulnerable citizens. As Minnesota's first Episcopal Deaconess, she founded Sheltering Arms Orphanage in 1883 and set forth on a mission to create a safe haven for abandoned or homeless children be loved and cared for. Her work and love for children – particularly those who were sick, homeless or poor – made an impact on thousands of Minnesotans.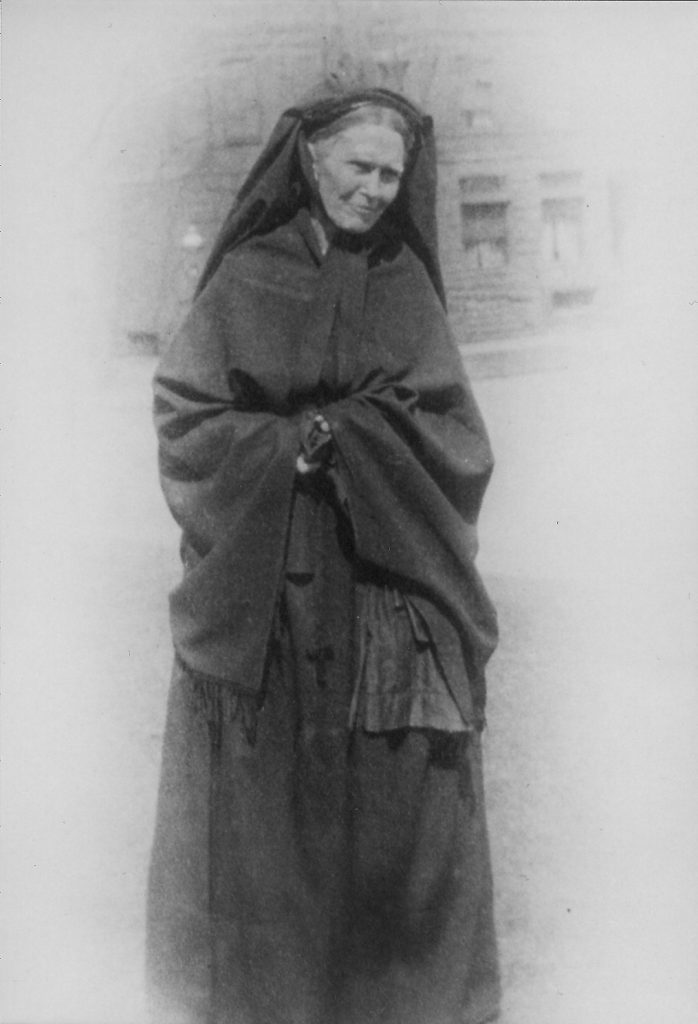 Relf's legacy was carried on by staff, family and friends who also were committed to helping improve the lives of Minnesota children. The orphanage became an after-care hospital for young polio victims. After World War II and the creation of the polio vaccine, the hospital was transformed into a school focused on meeting developmentally disabled children's needs.
Forming a Foundation
Sheltering Arms' board of trustees, who have always been Episcopalian women, realized that Minnesota children's need for assistance remained constant, yet their specific needs were evolving along with societal change. More and more nonprofit organizations were forming to address needs of children and families in local communities. And public schools were playing a greater role in educating children faced with developmental challenges as mandated by federal legislation.  Changes such as these prompted Sheltering Arms to reincorporate as The Sheltering Arms Foundation in 1983.
Today
Since 1983, the Foundation has awarded over 1,200 grants, totaling over $16 million.  A decade ago, the Sheltering Arms Foundation decided that in addition to funding direct service work on behalf of children, it wanted to impact public policy that affected vulnerable children and families.
The Sheltering Arms Foundation supports advocacy for children's issues as an important addition to our direct service grantmaking.  That work is done through grants to non-profits doing advocacy work. It is also done through partnerships with advocacy organizations both locally and nationally, other funders, government agencies, and by providing training opportunities to our grantees and other non-profits serving children to advocate for themselves.  Our advocacy work  is focused on early childhood and out-of-school time issues as a strategy to help eliminate the opportunity gap for Minnesota's most vulnerable children and to ensure that they have the chance to reach their full potential