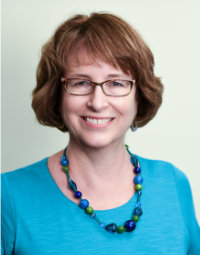 Denise Mayotte, Executive Director
Denise has served as the Executive Director of the Sheltering Arms Foundation since November 2003. Previous roles have included service as a program officer for the McKnight Foundation and executive director for both KFAI Radio and the Neighborhood Resource Center. Denise is the co-chair of the Start Early Funders Coalition and serves on the boards of the Minnesota Council on Foundations and Voqal, a national funder of social change and media organizations. She holds a BA from the University of Minnesota and was a policy fellow with the Hubert H. Humphrey School of Public Affairs.




Diane Grossman, Associate Director
Diane has served as Associate Director of The Sheltering Arms Foundation since March 2001. Diane earned her BBA from the University of Wisconsin and went on to be Dane County Regional Manager (Retail) at AnchorBank and Executive Coordinator of the State Bar of Wisconsin and the Wisconsin Law Foundation, where she oversaw the development and creation of the Law Foundation Fellows Program. Following her move to Minnesota and her role at Sheltering Arms, Diane has served in various roles on the Minnesota and National Grant Managers Network.  She currently serves as Secretary of the WCA Foundation.